Using the Event Log effectively
What is the Event Log?
The Event Log contains only your customers that are currently experiencing issues with their backups. By advanced filtering and sorting by consecutive error counts, the Event Log helps you focus your support efforts only where they are required - and lets you resolve many issues without leaving the page. This power makes the Event Log the central workspace for your support technicians.
The Event Log is also available in a daily email format. For more information, please see the relevant section in the Backup Reports » article.
Managing customers from the Event Log
When troubleshooting a customer from the Event Log, a large number of tools are at your immediate disposal.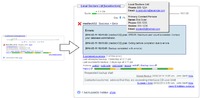 Figure 1. Expanding details on the Event Log
Without leaving the Event Log page, you can:
See backup job status and error severity, along with time of last attempt and time of last success
View full report or just expand backup job errors inline
Use the History link to diagnose overlapping schedules
See recent job history in the "thermometer" bar, click through to past reports
Leave notes to refer to in future incidents
Raise tickets to other staff members, your resellers, or directly to the customer
Retrieve customer contact details for phone support
Initiate a backup immediately
Modify the backupset using the familiar and intuitive OBM-style Backupset Editor
Ignore the error for a fixed time period, or add it to your Watchlist to manually keep an eye on
By providing customer notes, details and history alongside tools to manage the backupset, the event log allows you to very quickly identify and correct backup errors.
Filtering customers
By default, the Event Log is filtered by Monitoring Priority. This system allows you to tag customers and backupsets based on their level of support with you. For more information about setting Monitoring Priorities for your customers, please see Monitoring Priorities ».
The event log offers a number of convenient filter options to help find customers which are experiencing issues. Filter by server, reseller, number of errors, or use the "advanced" link to switch to the full search capabilities (including all query parameters and braced conjunction support).
For MyClient licensees using nested resellers, some further customisation options are available from the Manage System Behaviour page > Interface tab.